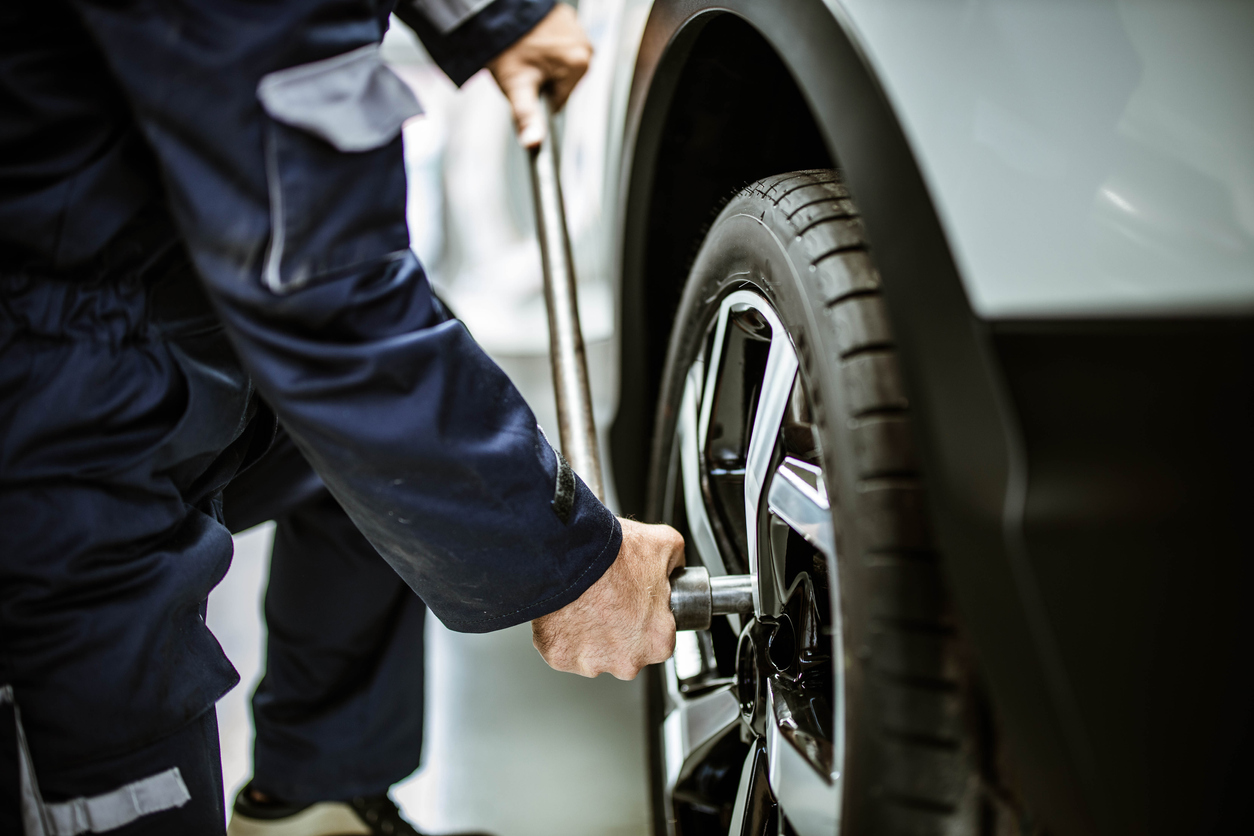 Affordable New Tires in Forsyth, IL
From daily commutes to family road trips, your vehicle gets you where you need to go. And your vehicle's tires take the brunt of it all, keeping you safely rolling along on journeys long and short. So it's only natural that sooner or later, you'll have to replace those tires.
It's a prospect that many drivers simply don't want to face. After all, tires can be expensive, and odds are there are things you'd rather spend your hard-earned money on.
But letting your tires get worn past the point of safety is a bad idea – and if cost is something that's keeping you from getting your vehicle set up with new tires, you just need a nudge in the right direction. The right direction for drivers in and around Champaign and Springfield, IL, is Bob Brady Buick GMC.
At our convenient dealership and auto service center in Forsyth, IL, we sell all the best tire brands at fantastic prices that make your tire purchase remarkably affordable. What's more, our service technicians know the ins and outs of vehicles of all makes and models, so they can help you find the right tires for your particular model. With the proper tires installed, your car can achieve peak performance and efficiency on any terrain, regardless of road and weather conditions.
Is It Time for New Tires?
You can get a pretty good idea of the condition of your tires by doing a close visual inspection periodically. Check for uneven or excessive tread wear, bulges or cracks in the sidewall, or anything else that appears out of place. Your next step will be to visit the service center at Bob Brady Buick GMC for an expert assessment.
Our professional technicians will give you honest and straightforward recommendations you can trust. Because your safety is our top priority, you can be sure that we won't try to sell you parts or services you don't really need. If it turns out that your tires do need to be replaced, we will guide you through your options and help you find high-quality tires that fit your vehicle and your budget.
Affordable Tires and Service at Bob Brady Buick GMC
Don't take chances with something as important as your tires. Visit the tire experts at Bob Brady Buick GMC and let us help you select the right tires and mount and balance them so you can take on the roads of Forsyth and beyond safely for many miles to come.
Whether you need new tires, new brake pads, an oil change, or engine repair, our service center is here to help. We offer top-notch service and parts, and our professional technicians will get the work done quickly, correctly, and affordably. Schedule your service appointment today and get your car back on track!