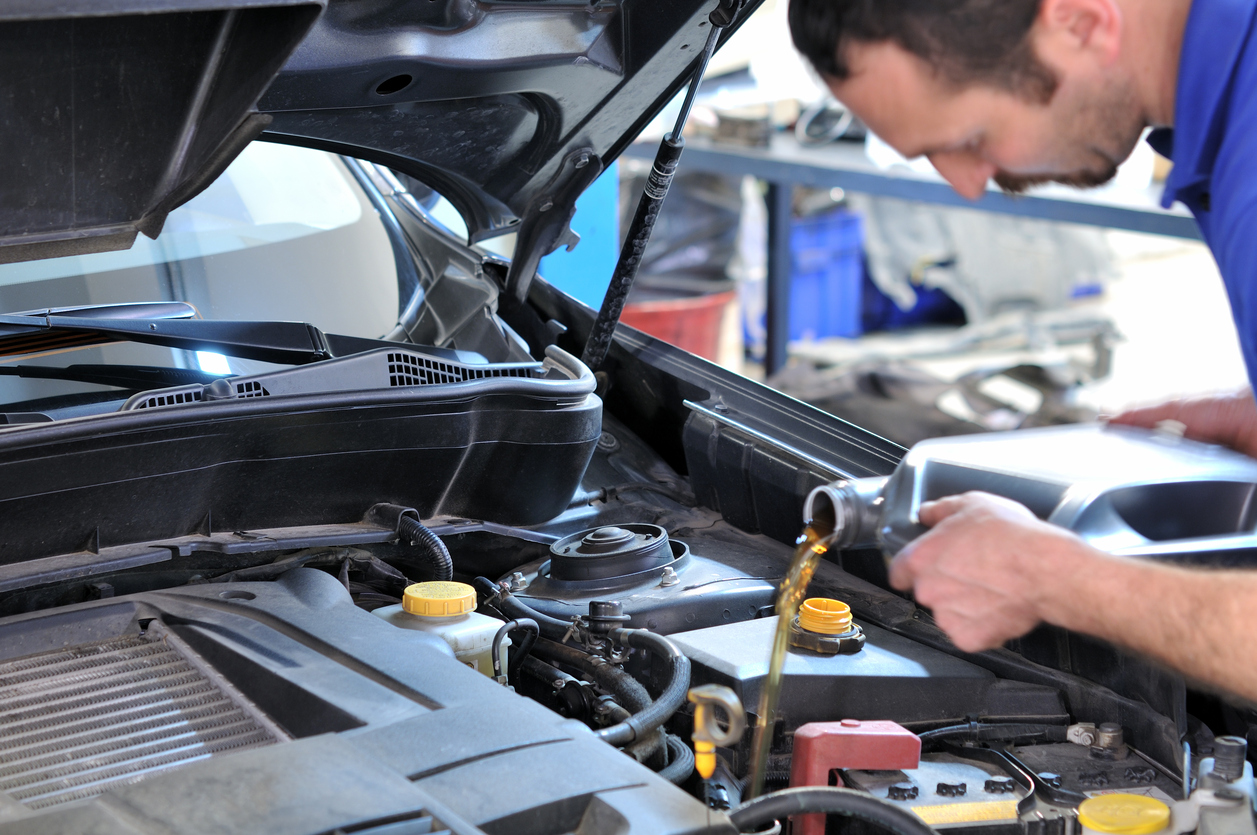 Quick and Easy Oil Change Service in Forsyth, IL
Keeping up with regular oil changes is a simple and budget-friendly way to ensure proper functioning of your car's engine and prevent costly damage down the line. Why, then, do so many drivers fall behind on this crucial service?
Part of the reason is that a lot of drivers underestimate how important it is to maintain a fresh supply of high-quality motor oil – after all, if your vehicle seems to be running just fine, then it must be, right?
Not necessarily. If you're waiting for your vehicle to show symptoms that it's long overdue for an oil change, then you've likely already waited too long. And why would you put off a simple and low-cost service that could save you from a much pricier and complicated one in the future?
Don't let procrastination take its toll on your engine. Turn to Bob Brady Buick GMC for quick and easy oil change service at incredibly low prices that easily rival those of the discount oil change chains you see on every street corner. It's well worth the small investment of time and money today to avoid the expense and headache of engine repair tomorrow.
Why Are Regular Oil Changes So Important?
Motor oil. It's such a simple thing, with such far-reaching implications. Among its many roles, it serves mainly to protect your engine and keep the heart of your vehicle functioning at its very best. It does this by:
Acting as a coolant for the engine
Lubricating engine components so that parts don't sustain excessive wear and tear from grinding against one another
Keeping the engine clean by filtering out debris and preventing sludge build-up that can lead to engine damage.
So, why would you take chances with something that serves so many important functions? When you get your oil changes at Bob Brady Buick GMC, you can count on getting attentive service, affordable prices, and the benefits of our service technicians' skill and thoroughness. There's no reason to put it off any longer. Schedule service with Bob Brady Buick GMC today!
Catch Up With Oil Change Service Near Springfield, IL
The best way to ensure your vehicle will operate at its best for many miles to come is by following your manufacturer's recommended maintenance schedule. When it's time for an oil change, a brake inspection, a tire rotation, or any other service, turn to Bob Brady Buick GMC. Our team of expert technicians is on hand to do the service quickly and completely, with an eye out for anything that might pose any issues with your car down the line. And with our low everyday service rates and lineup of service specials, you're in for even more compelling savings!
Schedule a service appointment today and enjoy the peace of mind that comes from being all caught up with vehicle maintenance