GMC Sierra 1500 Lease Deals in Forsyth, IL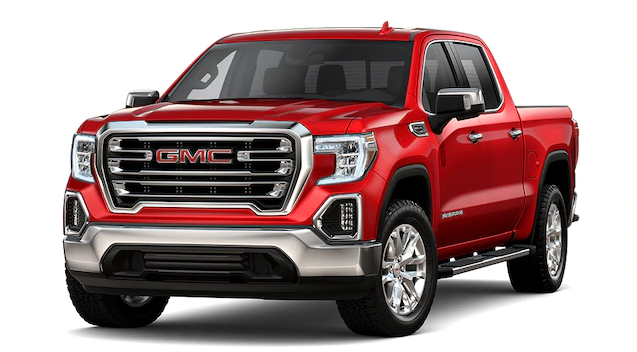 Since 1998, drivers across the world have taken advantage of the GMC Sierra 1500's capabilities, performance, and comfort. GMC consistently offers the Sierra 1500 in various trims, from a work truck with the basics to a luxurious daily driver that can tow a boat on the weekend. Throughout its history and in recent years, this light-duty pickup has remained popular. it stands out even more with its larger cargo bed volume, the available industry-first carbon-fiber composite bed, and the available first-in-class head-up display and rear camera mirror.
While buying your truck may be the first thing that comes to mind, you should consider a Sierra 1500 lease near me. You will get all the functionality and capabilities of the light-duty truck but with the flexibility and affordability of leasing. When you lease a Sierra 1500 in Forsyth, IL from Bob Brady Buick GMC, you will have lower monthly payments than if you bought it. Best of all, you can easily swap it out for the newest version in a few years.
Benefits of Leasing a GMC Sierra 1500
Looking for Sierra 1500 lease deals near me sets you up to get behind the wheel of a new pickup with all the advantages of leasing.
Right from the start, leasing is more affordable than financing. Not only will you have fewer up-front costs, but also the monthly payments will typically be less. Use those savings somewhere else or take advantage of the price difference to get a more feature-filled version of the Sierra 1500 than you would if buying.
If you love to drive a new truck with all the latest features, then leasing is for you. Choosing to lease the Sierra 1500 in Forsyth, IL automatically sets you up to drive a new vehicle every few years. Buying an automobile is simply not the same, as you would have to go through a major hassle every few years to sell it and buy a new model. By contrast, the trade-in process for leasing is a breeze.
Many Forsyth drivers also love the versatility of a Sierra 1500 lease near me, as it is short term. This makes it a great option if you aren't sure what type of vehicle you might want in a few years or have major changes that occur in your life.
Get a Great Lease on the Sierra 1500 in Forsyth, IL
When you are ready to explore Sierra 1500 lease deals near me, reach out to our team at Bob Brady Buick GMC. We will gladly answer your questions or give you more information on current deals. We also encourage you to head over to our Forsyth dealership to take the Sierra 1500 on a test drive. Once you get behind the wheel, you will fall in love with it and want to drive it every day.