GMC Canyon Lease Deals in Forsyth, IL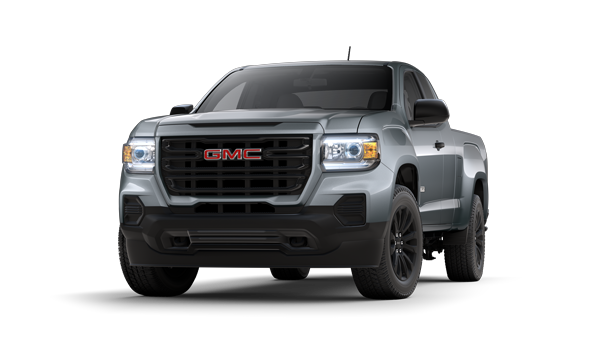 General Motors is the biggest name in American car manufacturing for a good reason. It produces some of the most powerful vehicles in the world, with driving dynamics and technology to compete with any other producer. These vehicles are known to be safe, reliable, and strong. Also, GMC vehicles just look great on the road.
That is why pickup truck drivers love the GMC Canyon. Whether you get the diesel or regular model, this baby can tow. There is no task too large for the Canyon, and it just makes sense that you want to park one in your garage.
One of the easiest ways to get behind the wheel of a GMC Canyon is by leasing one from Bob Brady Buick GMC in Forsyth, IL. We are proud to offer fantastic lease specials on our stock of Canyons to make them accessible to any driver in the area. The typically cumbersome process of managing vehicle finances is made simple when you lease your GMC Canyon through Bob Brady Buick GMC.
Benefits of Leasing a GMC Canyon
A vehicle lease is a short-term contract — usually a few years — that allows you to drive a new vehicle in exchange for a monthly payment. When the contract expires, you return the vehicle, at which point you can lease another one.
There are many benefits that come with leasing. It saves you money, it carries a lower obligation than a purchase, and upgrading your vehicle is made easier.
Leases save you money in a few ways. The great lease options at Bob Brady Buick GMC tend to come with lower monthly payments than you would see when financing a loan. You also do not have to pay any sales tax when you lease a new vehicle. You are technically paying for the "right to drive," and no sale has occurred. Still, leasing is very similar to purchasing in practice. You still get to drive your truck daily, keep it at home, and call it your own.
Leasing a Canyon is also a much shorter term. When you buy a truck, it can feel like you make payments on it forever. Then, at the end of the day, you are stuck with an older model truck. When you lease, you are only on the hook for two to four years of payments. Then, when your lease expires, you get the chance to upgrade.
When you turn in your leased truck, you are not affected by vehicle depreciation. Only we at Bob Brady Buick GMC have to worry about what to do with your now-used vehicle. You just have to worry about which one you want to lease next. You lose no money on the truck's decreased value, and you lose no sleep over trying to sell it. On top of that, you are able to keep on top of trends and cutting-edge technologies in auto manufacturing.
The only things limited in leasing are optional upgrades. If you like to add accessories, performance packages, or any of the other additions that might be available at the dealership, you are better off financing a purchase. No matter whether you lease or purchase your GMC Canyon from Bob Brady Buick GMC, you are sure to find a spectacular deal.
Get a Great Lease on the GMC Canyon in Forsyth, IL
If you have outstanding questions about leasing or the GMC Canyon, call us. We can also schedule you for a test drive at our conveniently located dealership. Meanwhile, find your dream truck among the stock of new GMC Canyons online.