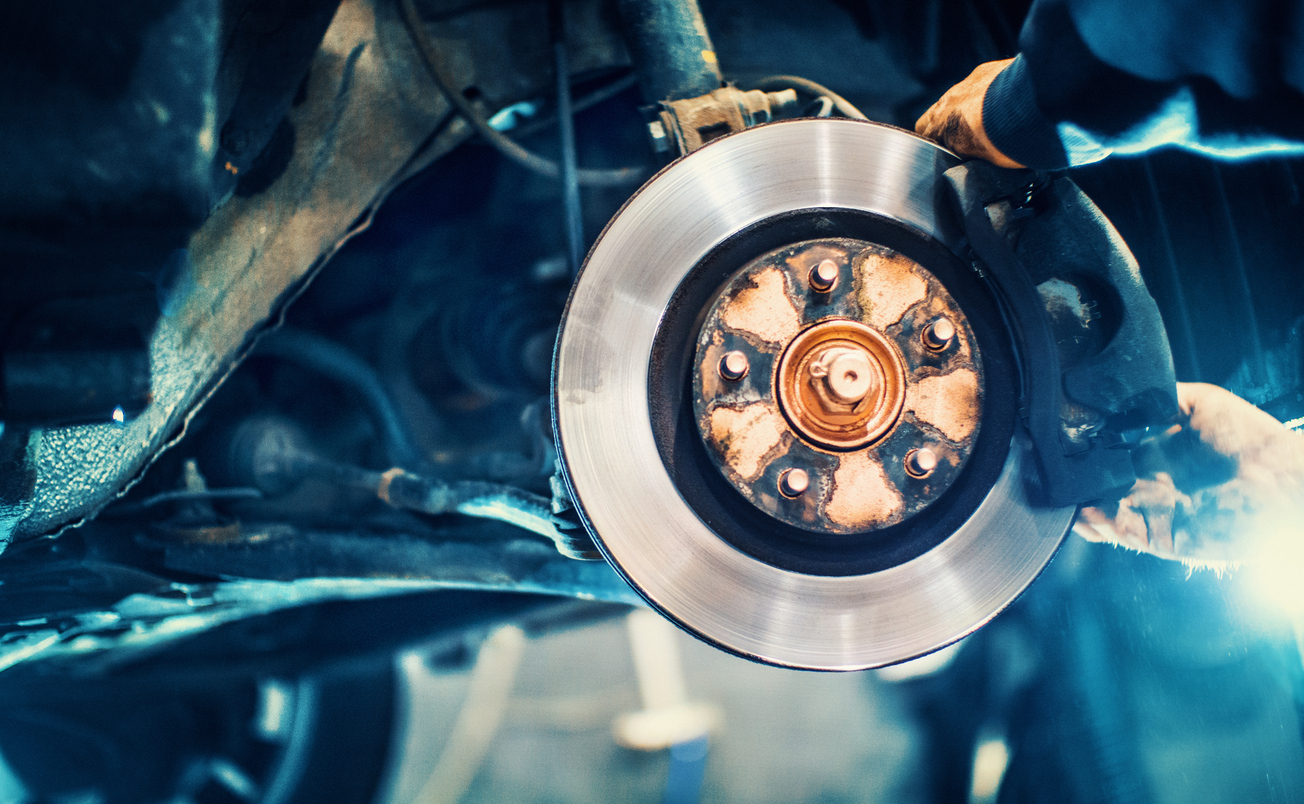 Expert Brake Service Near Springfield, IL
Safety first is a good rule of thumb for many things in life – driving being one of the most common. Every time you get behind the wheel and head out on the road, you understand that there are risks involved. Even if you're the most responsible driver out there, you can't always account for other people's mistakes or errors in judgment.
That's why it's crucial to make sure that your vehicle covers all of its bases with regard to safety. The most basic of these considerations? The brakes.
You have to be able to trust that your brakes will stop your car instantly and reliably every time you step on the pedal. If you're not completely confident about that, it's time to head over toBob Brady Buick GMC's service center for brake service you can count on.
Our service center is staffed by experts who know the ins and outs of your vehicle's brake system. When you bring your car to our center, our professional technicians will perform a thorough inspection and offer recommendations you can trust. Because our number one priority is your safety, you can have the utmost confidence in our assessments. We'll never push services or parts that you don't truly need, and we will explain the issues and answer any questions you may have about what needs to be done.
How to Tell If Your Brakes Need Service
It's best to err on the side of caution when it comes to something as important as your brakes. So, if you notice that anything seems "off" about your vehicle, hurry in to Bob Brady Buick GMC and let us check it out for you. The very least you'll get is peace of mind.
There are several things you can be on the lookout for if you're not sure about the condition of your brakes. You might feel a grinding sensation when you step on the brake pedal. Or a squealing / screeching sound when braking. It might take more pressure than usual to bring your car to a complete stop. Shaking and vibrating can also indicate a need for brake service.
No matter what alerts you to a potential problem, it's important to take it seriously. At Bob Brady Buick GMC, our service pros are standing by to examine your vehicle and identify any issues that could pose a risk to your safety. They will get the work done quickly, and for a surprisingly affordable cost.
When you consider what you're risking by ignoring these potential problems, the choice is clear: Timely service at Bob Brady Buick GMC is the only safe way to go.
Affordable Auto Care at Bob Brady Buick GMC
Whether your car needs brake work, a tire rotation, a battery replacement, or engine repair, we've got you covered at our full-service auto care facility. The best part? We offer budget-friendly service prices plus an array of valuable service specials that will help you overcome your fear of bringing your vehicle to the shop.
When auto service is this quick, easy, and affordable, you simply don't have any excuses to avoid keeping up with routine maintenance. Schedule service at Bob Brady Buick GMC today!