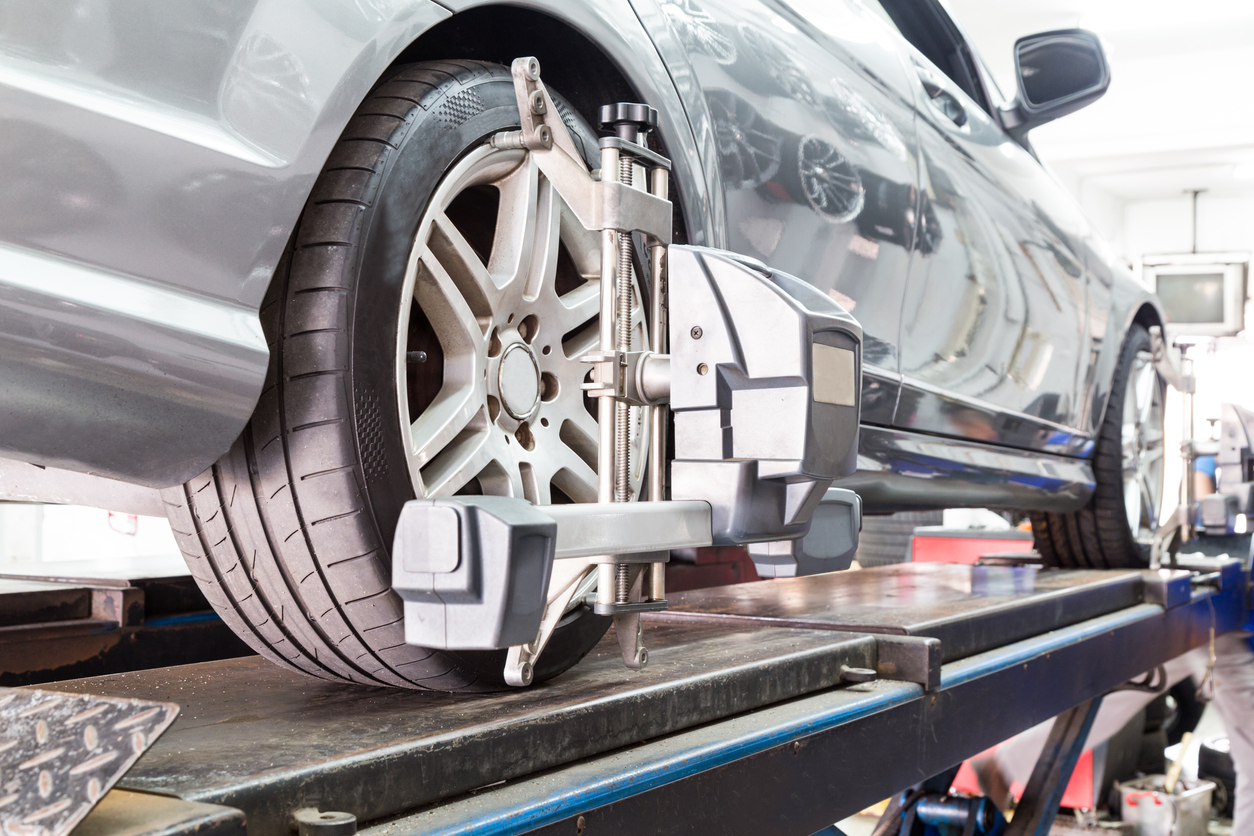 Tire Alignment Service in Forsyth, IL
Even careful drivers can allow certain auto maintenance services to go unchecked. With all of the complex moving parts inside your vehicle, there's certainly a lot to keep in mind. while you're keeping track of your brakes, oil, and all the other issues that may arise, it's also wise to monitor your tire alignment.
While alignment problems will gradually wear on your tires, to correct the issue, alignment service actually fixes your vehicle's suspension system. The suspension must contend with the hazards of the road on a daily basis, and must always do under a considerable amount of pressure. A surprise curb, pothole, or rocky road could pose a danger to your alignment and throw everything off balance. When that happens, your vehicle will no longer ride evenly on all four tires, causing abnormal wear and tear to develop.
If you think your alignment needs readjusting, you can count on the skilled automotive professionals at Bob Brady Buick GMC to restore it to healthy working order. You can also expect to get your vehicle back in a timely fashion and for an affordable price.
Signs That You're Due for Alignment
The telltale signs aren't always that noticeable at first, but it's a good idea to inspect your tires on a regular basis, especially if you've struck a hard bump or curb recently. If the alignment is off, the tires might be unevenly worn on the inside or outside. Your vehicle may also exhibit a change in handling, as if the tires are pulling you to the side when you're driving straight ahead.
If you think your tires may be misaligned, our service technicians can take a look and give you their expert analysis. Like many other maintenance issues, the longer you drive on the problem without addressing it, the worse it will get. If you're concerned about your alignment, your tires' condition, or any other automotive issues, bring your vehicle to our service center and let us set your mind at ease. Scheduling your service today may spare you from having to order all new tires down the road.
Schedule Your Service at Bob Brady Buick GMC
If your vehicle needs tire alignment, an oil change, a brake inspection, or any other kind of maintenance, our service experts are standing by to help you. We see all sorts of different makes and models come through our shop, and we can render our services in a quick, efficient, and thorough manner to get you back behind the wheel with minimal down time.
We understand that many drivers delay their auto service due to its reputation for high prices, but you may be pleasantly surprised by how affordable service at Bob Brady Buick GMC really is. Take a look at our service specials to see how much you can save on your next visit.
If your vehicle needs work, don't hesitate to schedule your service with us. We'll restore your alignment to optimal condition and get you back on the road soon.